(Sorry for the crummy pictures, this time its all taken with my phone camera)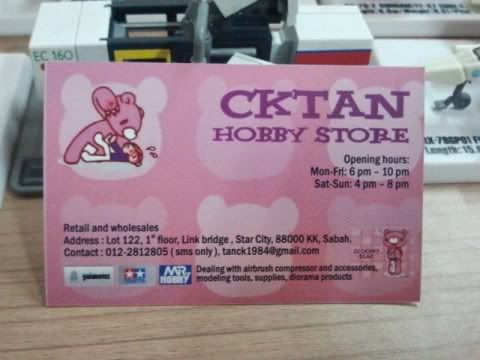 For those of you who stay around Kota Kinabalu, you can now get your hobby supplies from a new hobby outlet in town, CKTan Hobby Store. These days I buy all my Mr. Hobby paints, Gaianote paints, Tamiya paints and hobby tools from here. To my knowledge and at the time of writing, this is the only specialised modelling supplies shop in KK, and possibly Sabah.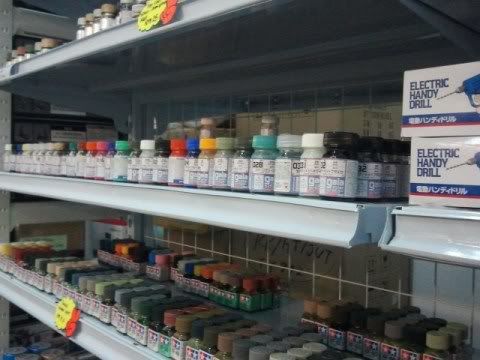 The shop is situated at Link Bridge of Star City. The owner of this shop is CK, a passionate modeller and an avid toy collector who is ever so ready to assist you. Apart from hobby tools, CK also imports and sells airbrush sets, model kits, resin kits, pvc kits and various models/toys which you don't normally find in regular hobby shops. Further, CK has really competitive price to offer too.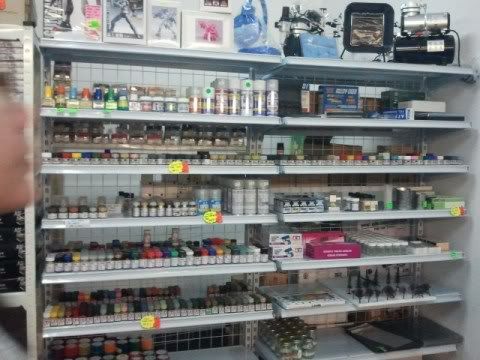 Almost all the hobby shops that I frequent in KK sell model kits with very limited selection of paints, if any at all. While getting Gundam kits here will not be a difficult task, getting paints had always been a problem for me. My problem is now solved with the opening of this shop.



By the way, since it's relatively new, the shop's business hour is still irregular so it is advisable that you drop CK a message before you visit the shop. The details of the shop can be seen from the business card above and you can also visit its
Facebook
page
.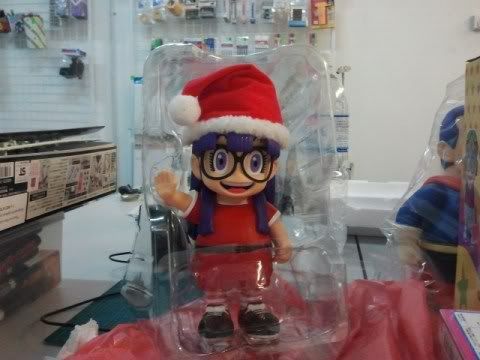 Adios!